Wake up feeling energised! Sleep is pivotal to our wellbeing, affecting our state of mind and our ability to be at our best both physically and mentally. The Orthos Support collection has been carefully designed to offer the ultimate choice in firm support combined with the finest sustainable and natural materials and the very best of British craftsmanship.
Featuring firm ReActive™ pocket springs, traceable British wool from assured farms and eco-friendly, responsibly-sourced comfort layers. By using smart, sustainable fibres, sleep is enhanced, as these naturally helps to manage heat and moisture.
Designed with a naturally firmer feel for those who prefer more support for a better night's sleep.
Hypnos' proven firm ReActive™ pocket spring system is expertly engineered to follow the contours of the body and alleviate pressure points. The more active turns in a spring, the greater its ability to respond to your unique shape, height and weight.
Orthos Support mattresses contain pure British wool, fairly bought and traceable through The Woolkeepers® initiative to assured farms.
The recycled eOlus™ fibres, alongside the pocket springs, allow air to flow around the mattress and moisture to dissipate.
Luxurious woven natural cotton sleep surface – fire-resistant without the need for FR chemicals.
Fully recyclable at end of life.
Our firmer Orthos Support mattresses are the perfect synergy of expertly engineered pocket springs with just the right combination of breathable and sustainable fillings.
Extra Firm Support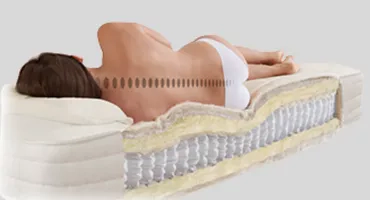 Expertly engineered ReActive™ pocket springs and a specially chosen combination of sustainable fillings, provide a naturally firm feel.
Truly Sustainable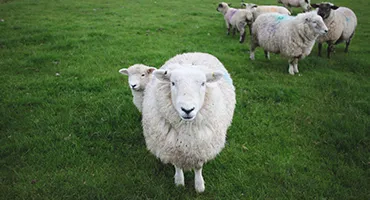 We responsibly source our materials through partnerships with The Woolkeepers® and CottonConnect. Hypnos is certified by the Global Recycled Standard. Every bed is designed to be recycled.
Handcrafted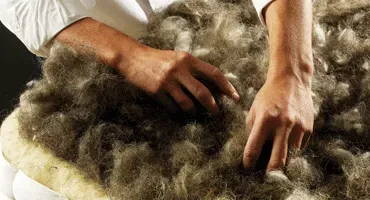 As a family run business, we've been perfecting the art of handmaking luxury beds for over 100 years, using techniques passed down from generation to generation.
Orthos Support 6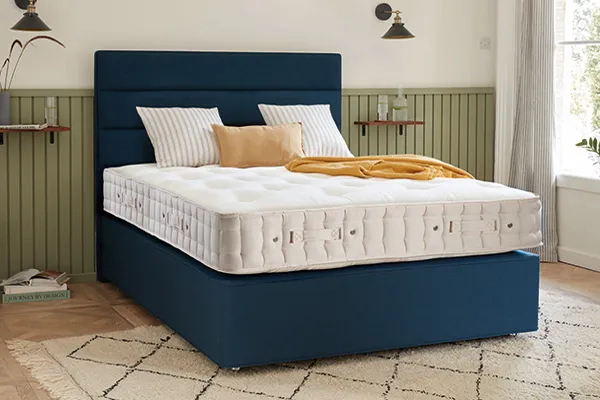 The Orthos Support 6 features ReActive™ 6-turn pocket springs and is genuinely hand side-stitched for total body support. Each individual pocket spring inside this firm double-sided mattress adjusts to follow the contours of the body, allowing the generous layers of natural cotton to provide cushioned support.
Orthos Support 7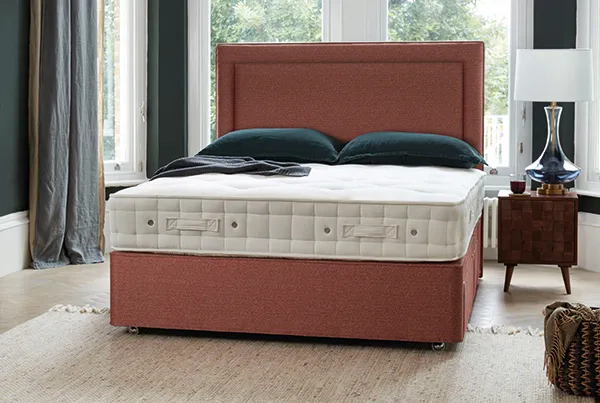 Carefully handcrafted and finished, the Orthos Support 7 is a luxury firm mattress featuring ReActive™ 7-turn pocket springs and natural and sustainable fibres which actively help manage heat and moisture whilst you sleep.
Orthos Support 8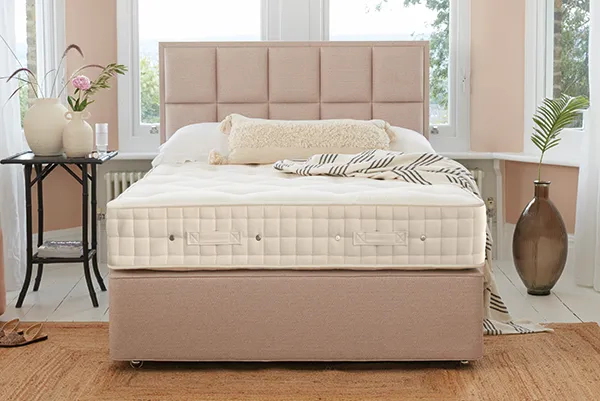 The Orthos Support 8 contains ReActive™ 8-turn pocket springs, layers of Solotex™ and British wool certified to Responsible Wool Standard, cotton from the CottonConnect initiative and an eOlus™ recycled fibre support pad.